Escape to Nemberala
Stay in your own private POD on the shoreline of beautiful Nemberala Beach; an unforgettable glamping experience with unobstructed views of Nemberala left from every room.
What else do you need?
Book Now
An Outer Island Paradise
Located on Rote Island, Indonesia's southernmost inhabited island, POD View is a refreshing escape for independent adventure travelers.
PODs, Unique and Private
So, what is a POD you ask? Each individually designed POD has similar features but a slightly different design. Intended to be locked up like a box in the off-season, each unit has everything you want & more than you need.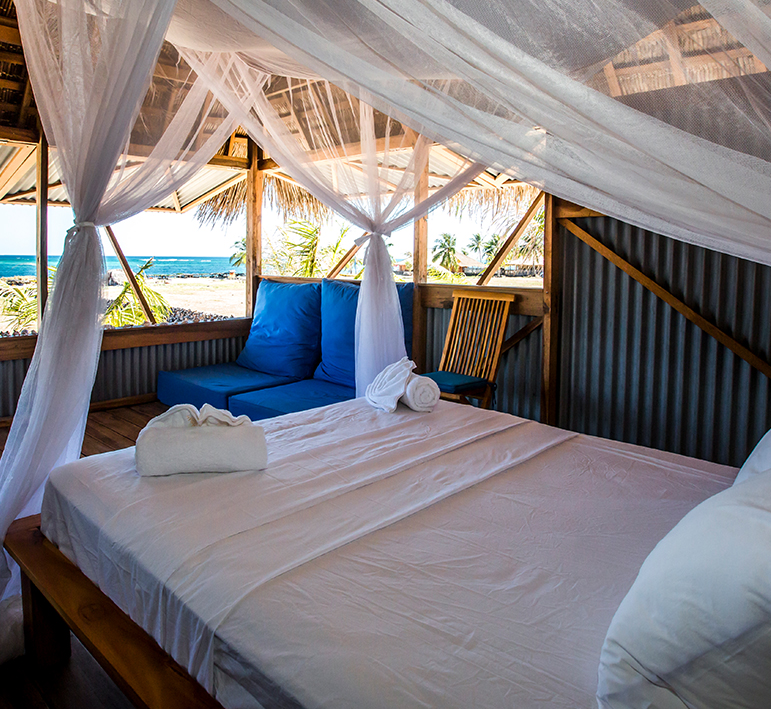 An Unrivaled Custom Guest Experience
The POD experience is customized to provide as much or as little hosting and guidance as a guest desires. POD View is managed by the neighboring Nemberala Beach Resort (NBR), so POD View guests are welcome to enjoy the NBR bar, restaurant, spa, and surf transfer services. Or just galmp to your heart's content utilizing all the amenities of the POD, shared POD kitchen facilities, and those of the surrounding village.
"Such a great place. Everything here is just awesome. The services, food, staff, and the place itself. Highly recommended…
Just come to this place and feel it for yourself.
Ohh, and the view.. Oh.. This place is heaven."
Diving
Diving and Free-diving can be organized to variety of amazing sites for viewing or hunting
Surfing
Nemberala boasts multiple surf spots that can match any and all levels of surfing—from beginners to pro-level surfers.