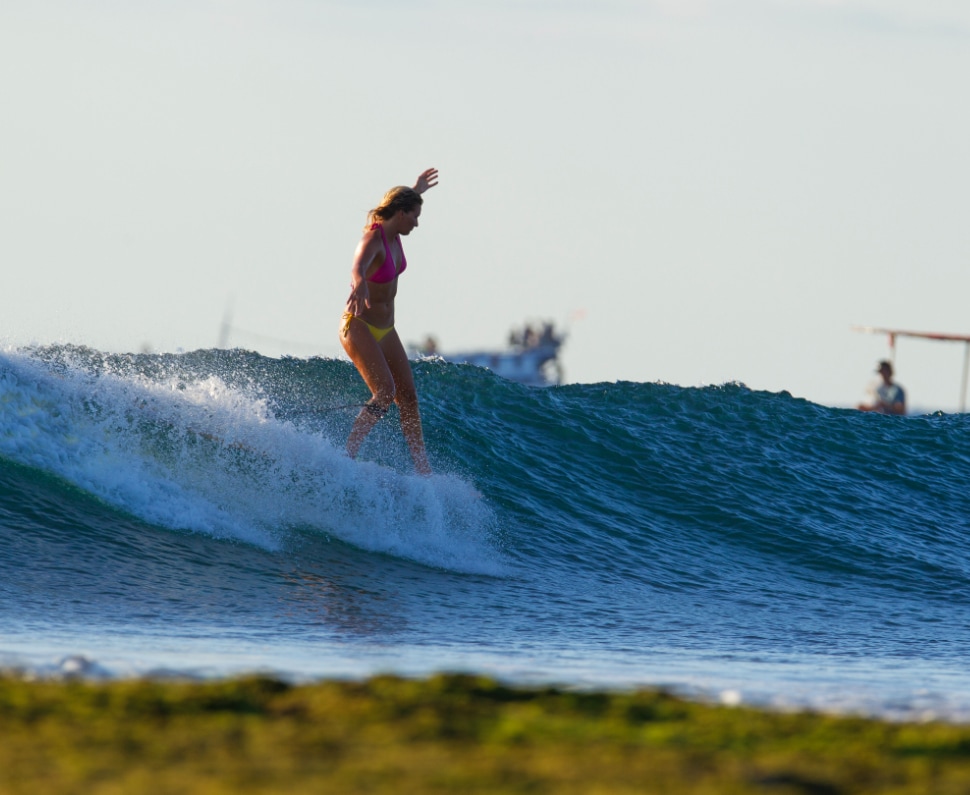 Surf & More Surf
The long left that put Nemberala on the travel map is directly in front. The wave can be 300 meters + in length with 4 different take-off sections, and is quite user friendly on smaller days. The break can handle any size swell, offering up big walls and some fun barrels off the top (or "Mountain") sections. Guests can paddle out directly in front of POD View or take the short walk down to "The Harbor" to catch a boat ride out to the break. POD View guests have the option to book boat transfers to Nemberala Left for the duration of their stay. Guests on this program can go out any time from sun up to sun down as many times as they like, whenever they like.
There are 5-6 other very good waves in the immediate area of varied intensity, a mix of rights and lefts whose reefs are a bit shallower and sharper than the wave out front.
There is also an excellent wave for beginners just down the beach appropriately named "Learners". Best at low tide when the gentle waves roll across the sandbar.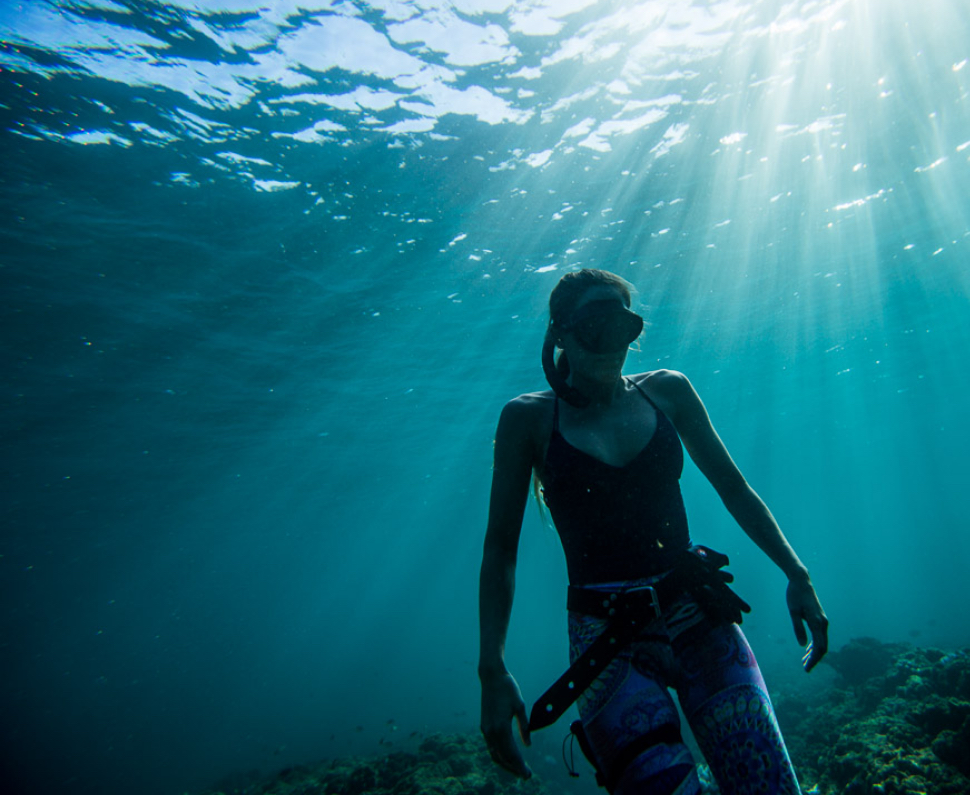 Diving
Guests can schedule dive trips to various sights with the local dive operator. Dive certification is required.
Guests can schedule dive trips to various sights with the local dive operator. Dive certification is required.
There are also fantastic opportunities for snorkelers & Free-Divers to explore the underwater or spearfish for dinner.  Common species of fish for freediving include Dogtooth Tuna, GT's, Coral Trout and a variety of snapper.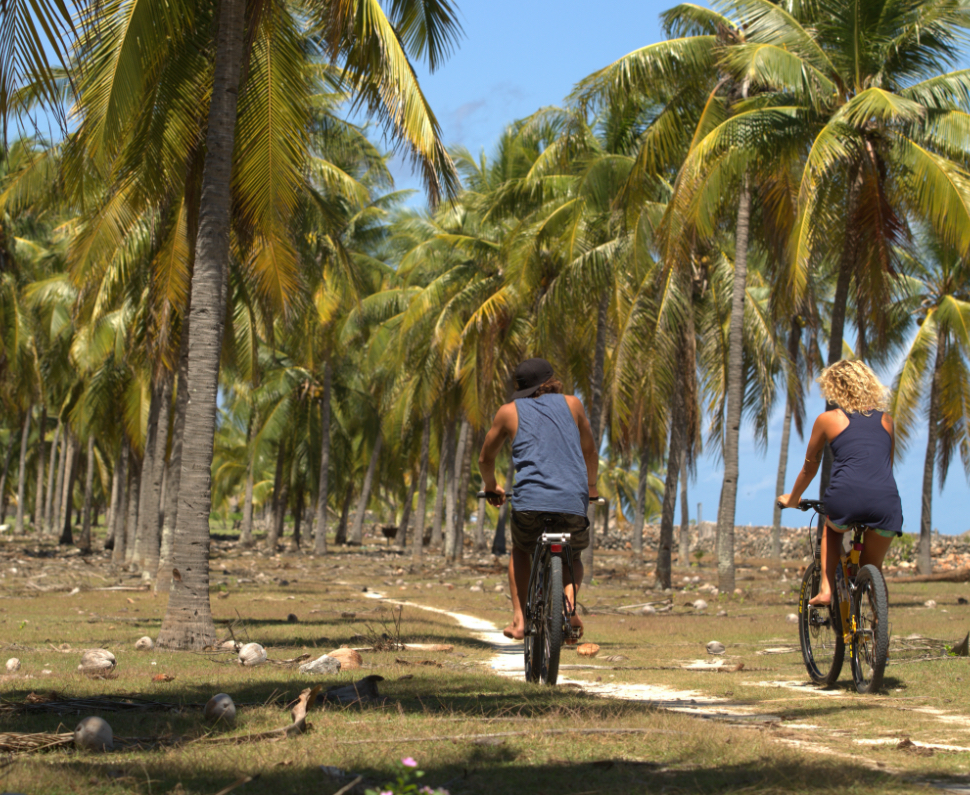 Mountain Biking
Miles of dirt roads with very little traffic run along the coast north of town and up into the mountains. Rental bikes are available for anybody wanting to take a cruise or have a workout and ride up to Chocolate Lake.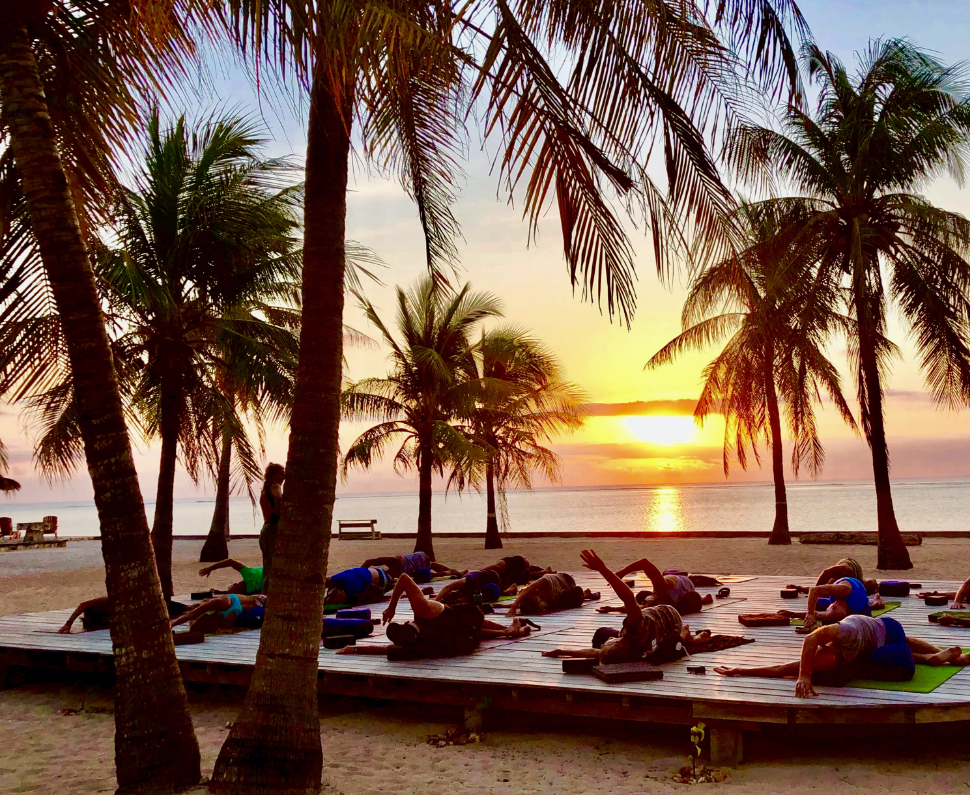 Yoga
Immediately adjacent to POD View is Nemberala Beach Resort where yoga classes are offered daily. Ask at the Resort Bar for the current yoga schedule and pricing. Yoga mat and equipment provided.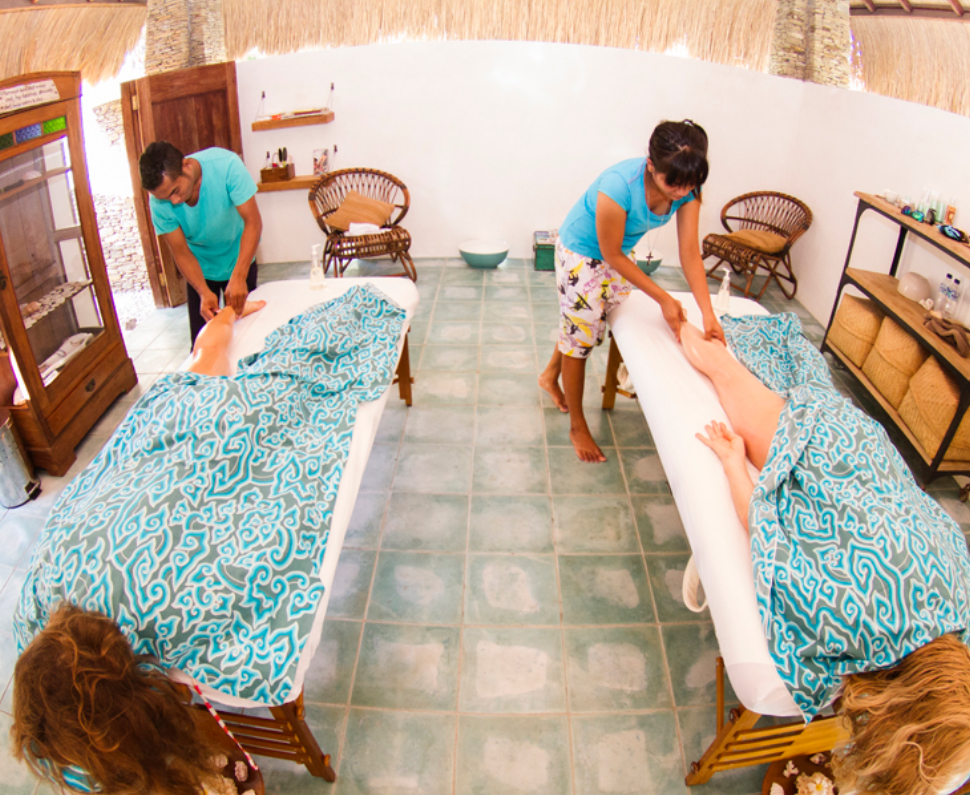 Spa
Nemberala Beach Resort boasts a newly renovated wellness spa with multiple rooms and treatments available. Check with the Resort bar or at the Spa directly for reservations.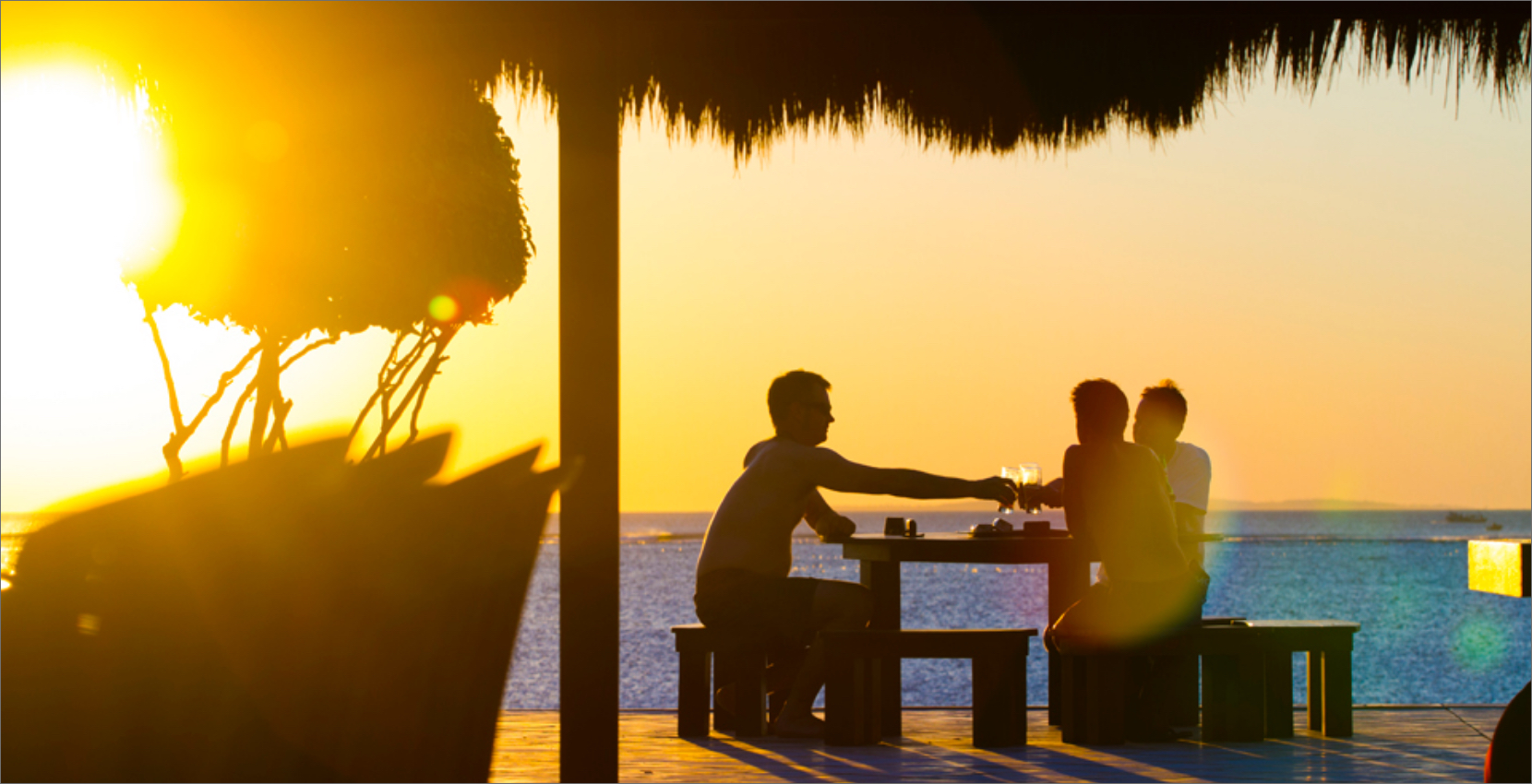 Breakfast is served daily between 7:00am – 10:00am in the communal POD. While no menu is available, daily items include cereal, toast, jam, peanut butter, Vegimite, fruit and a hot item such as eggs or pancakes, tea & coffee. Guests are encouraged to bring their own reusable water bottle. Fresh filtered water is always available.
Guests are invited to use the Communal POD kitchen facilities to prepare their own lunch and dinner. POD guests often get together for a "Family Style" dinner.
The Communal POD is cleaned after breakfast and at 9:00pm daily. Please be respectful of other guests.
There are quite a few options for food in the immediate area. There are two general markets as well as a local Famers Market every Tuesday. Options for a sit down meal include:
Nemberala Beach Resort – As meals are generally prepared for resort guests only it is a good idea to talk to the bar tender and provide advanced notice for dinner reservations.
Dining – Island Tours
Ask Nemberala Beach Resort about the possibility of joining a group to paddleboard the mangroves, explore neighboring islands, guided tour of the local Farmers Market or hike the Thousand Steps for spectacular views. Guests are always welcome at Nemberala Beach Resort bar, an amazing source of entertainment and local knowledge
Bekky Boo's – Western & Indonesian cuisine
Janet's – Western & Indonesian Cuisine
OK Café – Indonesian Cuisine
Narrow Café – Western & Indonesian Cuisine
Blue Oceano – Italian
Bella Reef Beachfront Bar & Restaurant – Just a short walk down the beach, best Aussie/Indonesian menu in town! Pizza, Fish N Chips, Burgers, Rice and Noodle dishes.