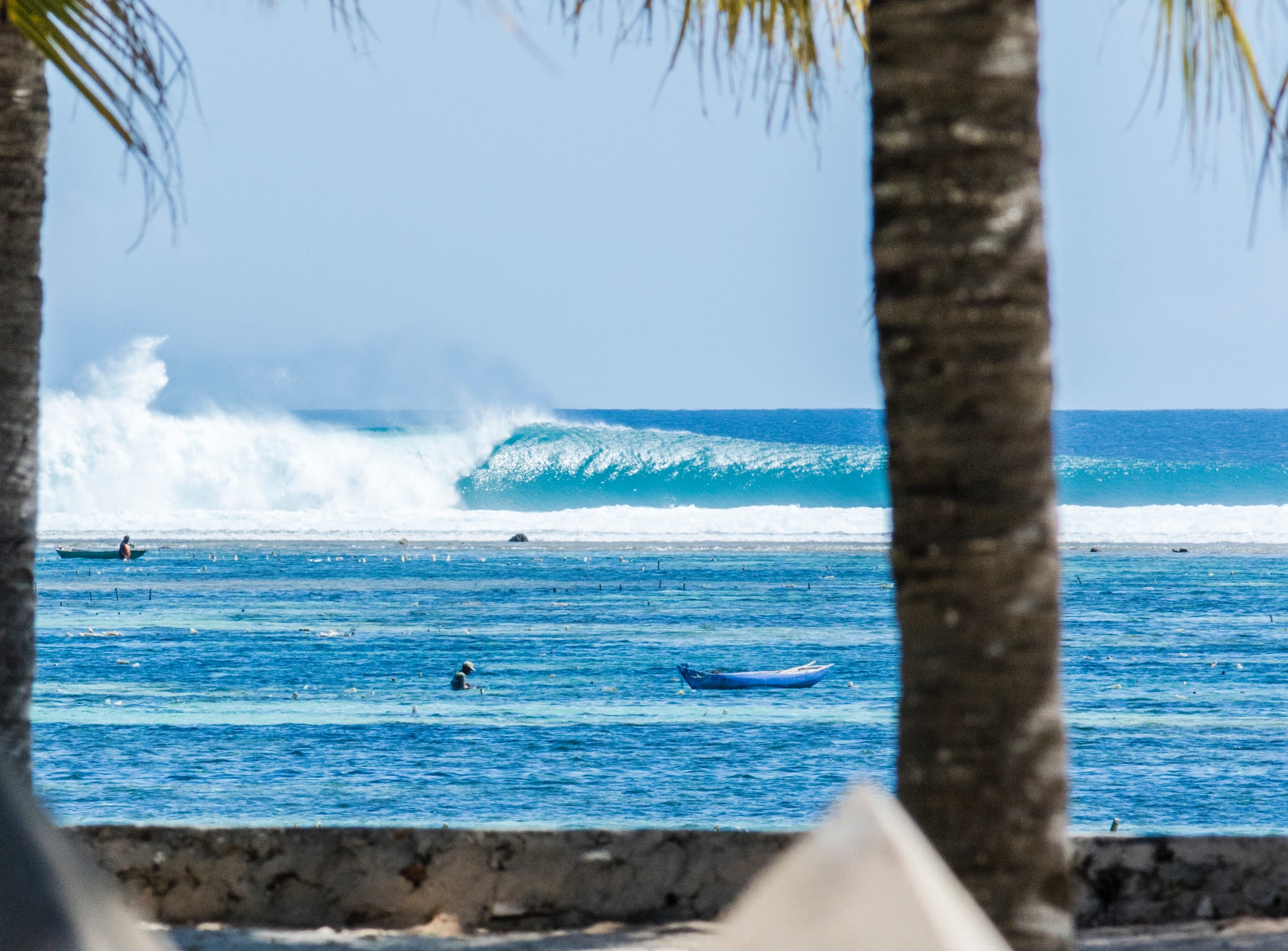 Unforgettable glamping experience
Located right on the shoreline of beautiful Nemberala Beach, the PODs provide an unforgettable glamping experience. PODs are personal units built by owners and relatives of Nemberala Beach Resort. As the small resort grew in popularity, the owners, who wanted to stay for long periods but did not want to take rooms out of inventory, built PODs.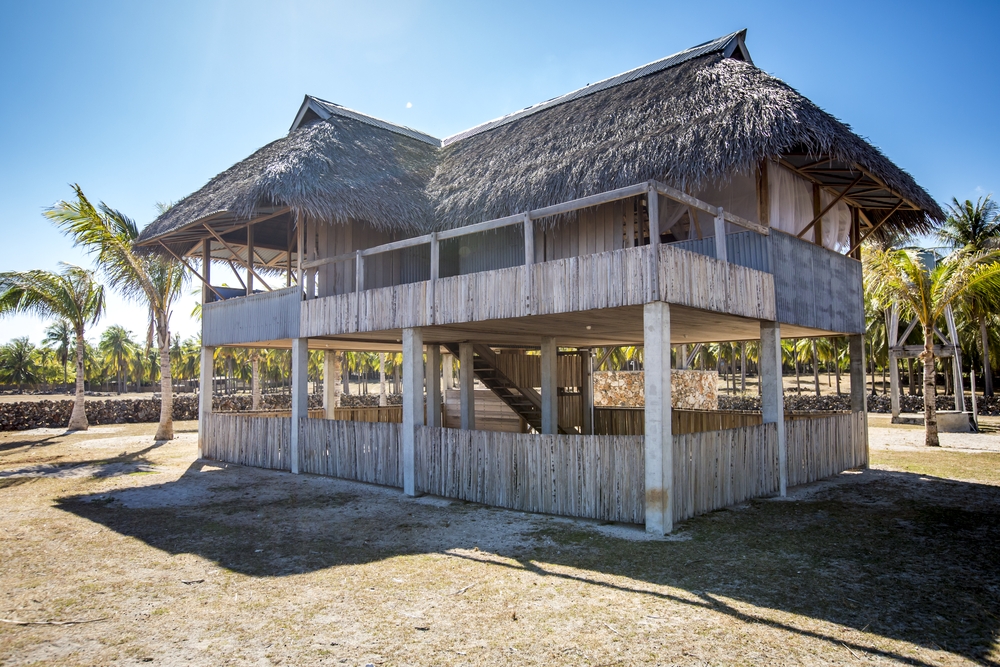 Allow the tropical to be part of your stay
The idea was to build a unit that could close like a box and be locked up tight until the next return. Picture a box on stilts cut horizontally around the middle so the top half opens, creating a shade overhang for each of the four sides. This design allows the tropical breezes to flow through, eliminating any need for air conditioning. The walls can easily be opened or shut to control wind flow or privacy.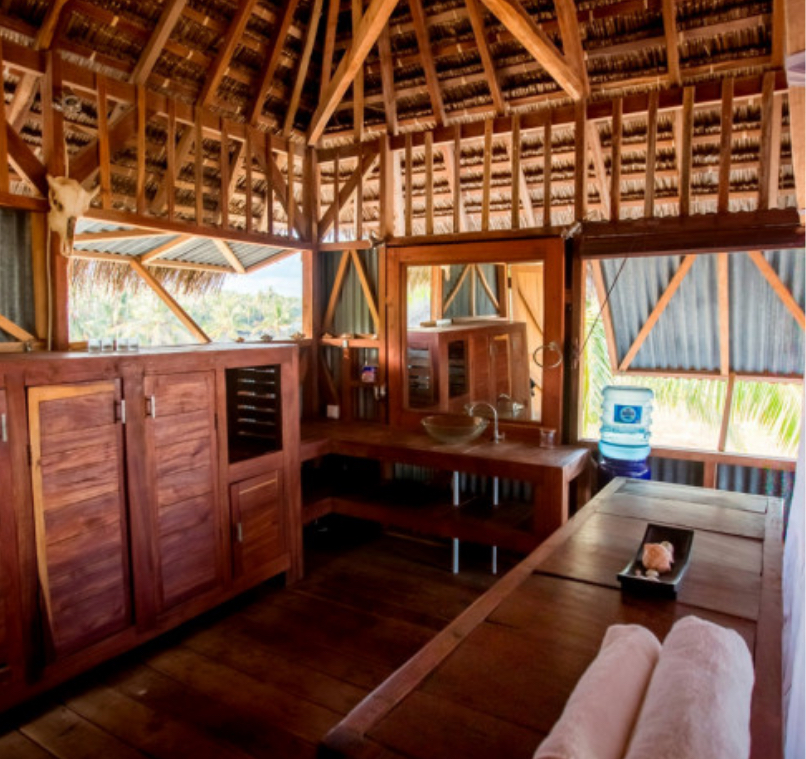 Each POD is different
Each of the 4 PODs is a bit different in size, layout and elevation, and one is a two bedroom POD, but the basic design elements feature a queen bed, bug nets, a night stand, shelves or a dresser for clothing, a water dispenser, and a safe and private bathroom with running water. The simple design is efficient and refreshing. PODs are cleaned daily, linens are changed once per week, and towels are changed out twice per week.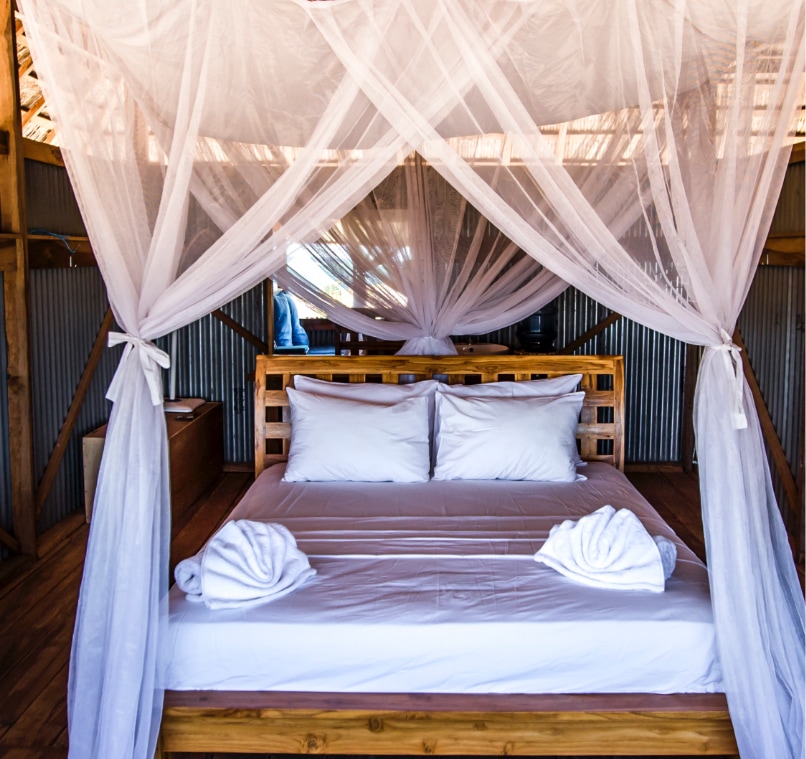 Simple design that is tasteful and refreshing
Over time the PODS were used as overflow for the resort or housing for yoga instructors and photographers. Yearly guests traveling to Nemberala Beach Resort for longer stays started requesting the "POD rooms" as they enjoyed the tranquility. This transitioned to what is now "POD View", an alternate low cost option for those familiar with the area or travelers who welcome a more independent program.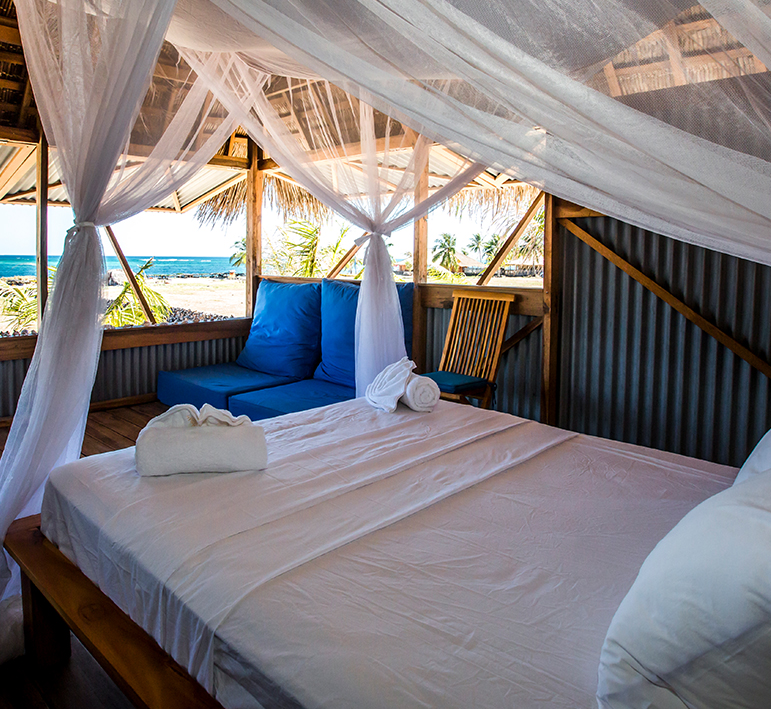 Relax and enjoy
The Peaceful tranquility of POD View cannot be overstated. Not only is each POD nicely spaced from the other units, there are no neighbors for quite some distance in any direction so guests can lounge to the sounds of nature while enjoying a cool breeze and an unobstructed view of Nemberala Left. Take each day at your own pace knowing a concierge and full staff is available to assist with any need or desire as things develop.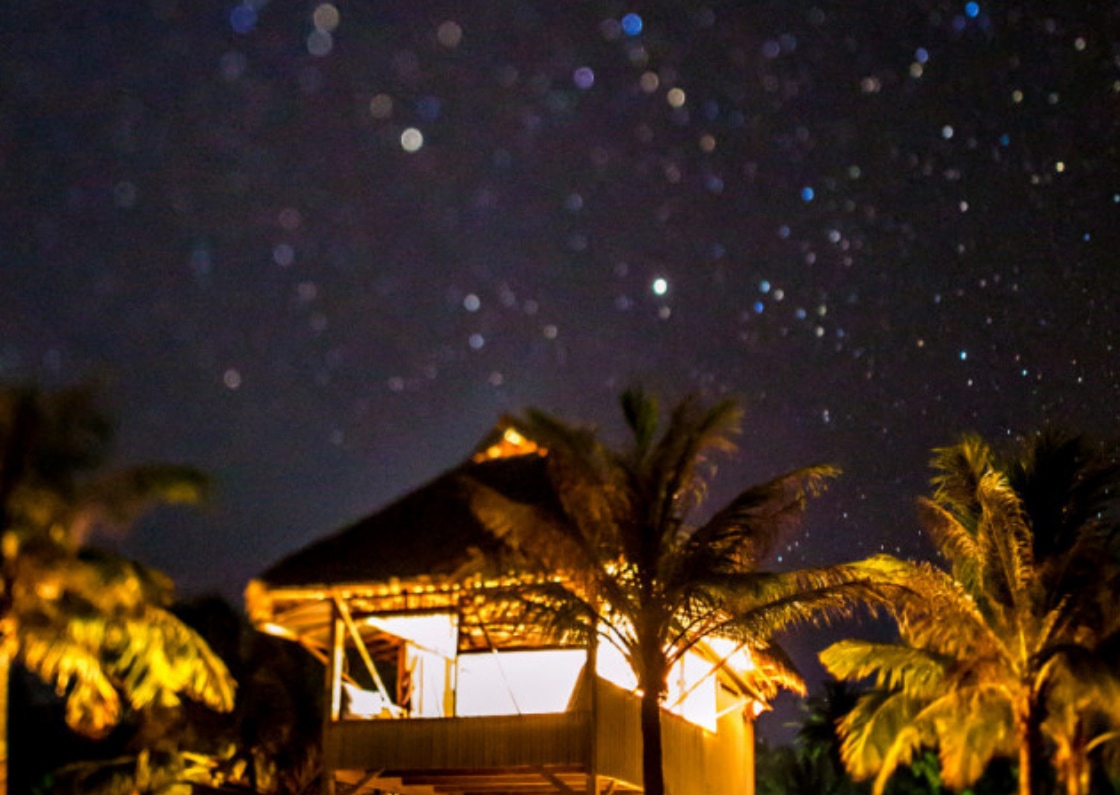 The experience is one of a kind.
Central to POD View is the "Communal POD"— a large open unit with similar design. The Communal POD has a seating area, a large coffee table, and a kitchen with a Center Island. Breakfast is served daily in the Communal POD and POD guests are welcome to use the kitchen fridge and cooking facilities for their duration of stay.